[AAA] – Euprera
European Public Relations Research and Education Association
XX Annual Congress
September 27-29
Aarhus University, Denmark
BIG IDEAS!
Challenging Public Relations Research and Practice
 Date limite de soumission : 28 février 2018
The programme is shaping up
and the abstract deadline is very close!
Keynote speech by Barbara Czarniawska
Senior Professor of Management at Gothenburg Research Institute, School of Business, Economics and Law, Gothenburg University, Sweden. She is interested in complex organizations, institutionalism, action nets, organizational change, as well as methodology. She is the author and editor of numerous books and articles. At the congress she will talk about Big Ideas that travel.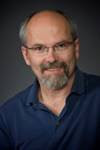 Keynote speech by Roy Suddaby
Strategic Research Professor at Newcastle University Business School and the Winspear Chair of Management at the Peter B. Gustavson School of Business, University of Victoria, Canada. Past editor of the Academy of Management Review, he is interested in profound organizational and institutional change. In 2010, he declared: "Organizational theorists pay too little attention to the critical role and function of corporate PR professionals in contemporary business organizations". In Aarhus he will talk about communicative institutionalism.
Visit MOMU
Following the congress, you'll have the opportunity to vist the Moesgaard Museum (MOMU): an impressive attraction not only because of its architectural design, but also because of its location in the beautiful surroundings overlooking the forest and the sea.
Scenography, storytelling and extensive research all come together in the exhibitions which appeal to all visitors!
Submissions
Authors are invited to submit 800-word abstracts by February 28, 2018, on one or more of the sub-themes indicated in the Call for Papers.
Publications
Authors who have successfully submitted and presented papers at the congress can enter the selection for Emerald publications:
A special issue of the Journal of Communication Management
A chapter of the EUPRERA Congress Book, part of the book series Advances in Public Relations and Communication Management
Master Award
Just graduated students in your network? Don't forget to tell them about the EUPRERA Master Thesis Award: a unique opportunity to have an excellent thesis rewarded and to present it in Aarhus (all travel costs covered!). Deadline for applications: February 27, 2018.
More awards
EUPRERA always honours the excellence!
Best Papers Award

Emerald Professional Impact Award

Best Reviewer Award
And a novelty this year…
Best Viking Award!
(…bring your swimwear)
PhD Seminar
The EUPRERA PhD seminar will take place on September 25-27, prior to the congress. The aim of the seminar is to provide an international setting where doctoral students within public relations and strategic communication can present their ongoing work, get feedback from experts and peers and establish a valuable network for the future.
The congress in a 1-minute video